The best months to visit Dubai is during the middle of November until early December. You can also visit Dubai, during the first half of March as well.
What To Carry When You Go Desert Camping In Dubai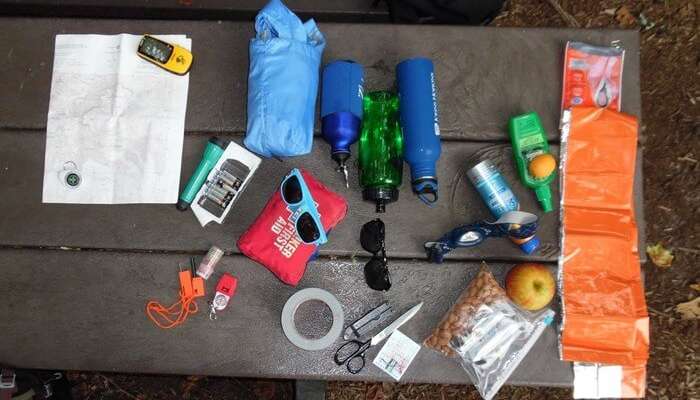 Here is a list of few desert camping sites in Dubai for you to explore during your trip:
1. Al Dhafra Beach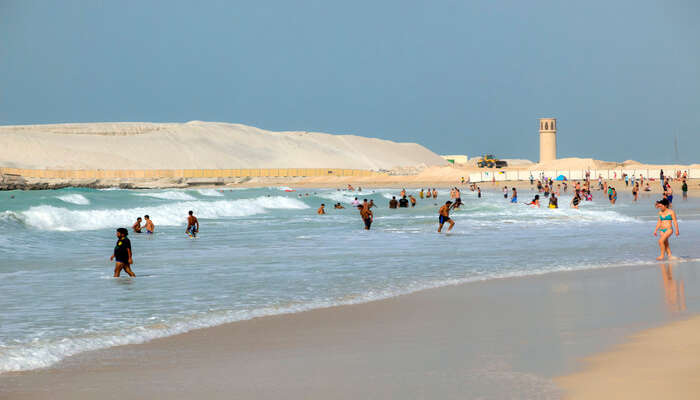 Located on the outskirts of Abu Dhabi, Al Dhafra Beach is one of the most brilliant desert camping sites in Dubai. You can comfortably camp out near the sea, where you can spot a few turtles and other sea life near the beach. AL Dhafra Beach is a great place to indulge in water sports like diving, snorkeling and kayaking apart from camping in Dubai desert.
Location: Al Dhafra Beach, Abu Dhabi
2. Al Qudra Lakes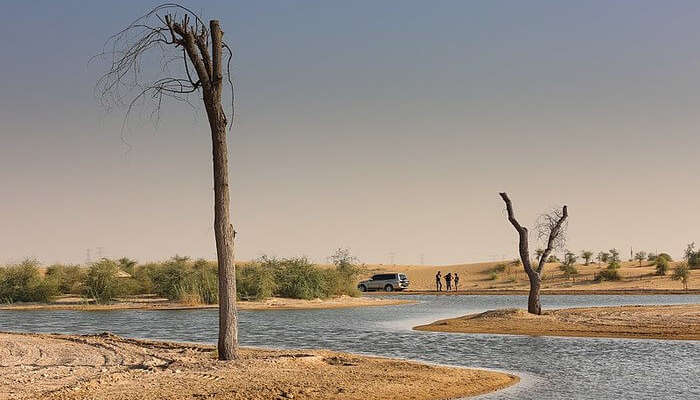 Al Qudra is among the most popular desert camping sites in Dubai and is located a mere 30 minutes away from Mall of the Emirates. Al Qudra's location offers two different settings, where one side looks like a desert, while the other has a beautiful oasis. Al Qudra is surrounded by sand dunes, and if you're lucky, you can also see wild camels in the morning hours. Camping here is simply brilliant, alone, with friends, or with family.
If you are a nature lover and want to enjoy Dubai desert camping, then you might also enjoy spending time admiring the beautiful swans, and flamingos by the water. There are many things to see and indulge in if you love spending time in the great outdoors.
Location: Al Qudra, Dubai
3. Umm Al Quwain Beach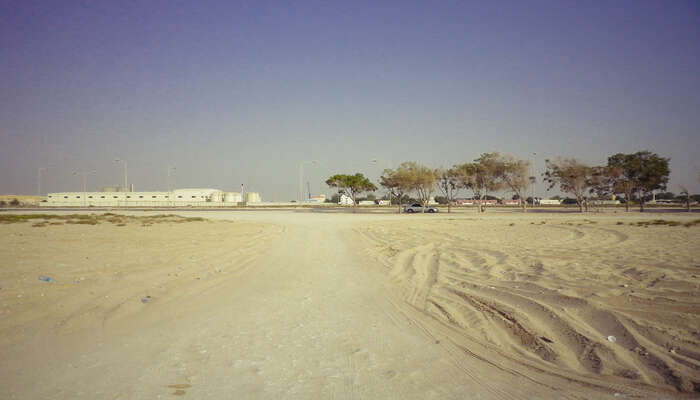 At Umm Al Quwain Beach, you can feel free to camp just about anywhere on the beaches' shoreline itself. But, make sure you avoid camping too close to the river, as it can flood your tent when the tides are high during the night. You can visit the old fishing villages along the peninsula at Al Raas, and also pick up fishing gear along the way and cook dinner.
There are many secluded areas here on Umm Al Quwain Beach, where you can enjoy nature and spend time with your friends and family. This beach is also home to many flamingos, and other wild birds which can be seen with the help of binoculars.
Location: Umm Al Quwain Beach, Umm Al Quwain
4. Fujairah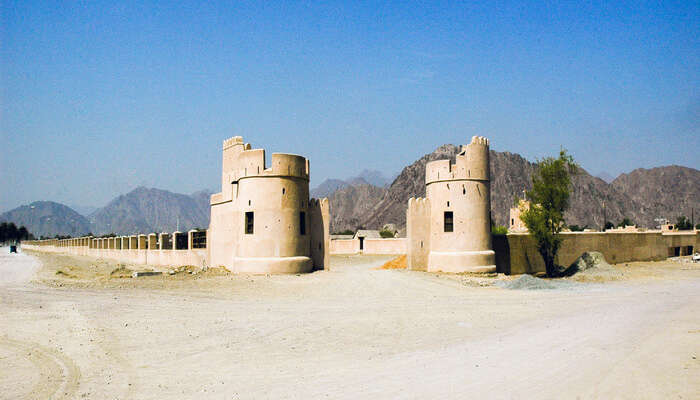 This is one of the only Emirate that is located on the East coast of UAE. Fujairah is also a great place for private overnight desert camping in Dubai. Fujairah definitely tends to charm anyone with its views of the majestic mountains and a secluded beach.
It is very convenient for anyone to set-up camp easily here. Fujairah is the perfect place for you to enjoy snorkeling, and explore the marine life underneath. So, don't forget to keep Fujairah in when you think of overnight Dubai desert camp. Your trip to Dubai will definitely remain as a sweet memory that you will cherish forever.
Location: Fujairah, UAE
---
5. Hajar Mountains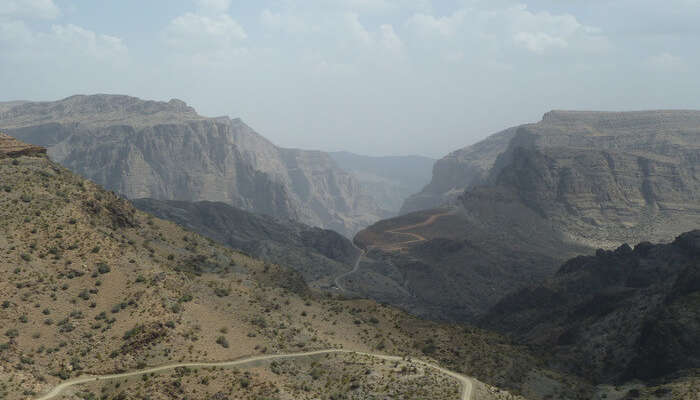 The Hajar Mountains are spread-out evenly between Oman and UAE. It is one of the most perfect places to visit in Dubai for a camping trip. Make sure you carry your hiking and trekking gear, as you would need to trek before you find the perfect place to pitch your tent.
The Hajar Mountains is one of the most serene desert sites for camping in Dubai, with the most picturesque views for you to admire. This camping trip is usually preferred by experienced campers, who've been on mountain treks before. Explore Dubai wildlife in the mountains of Hajar.
Location: Hajar Mountains, Oman
6. Jebel Al Jais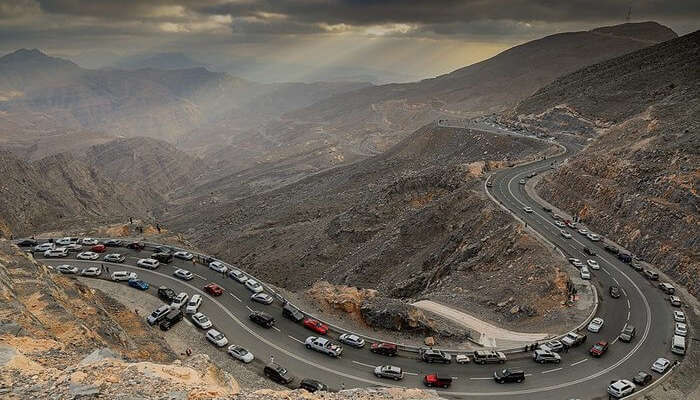 Jebel Al Jais is considered to be the tallest mountain in UAE, it is located in Ras AL Khaimah. It is also called the "Grand Canyon of Oman" because the scenic views here are just truly breathtaking. This is a great place for you to hike up to great viewpoints and admire the canyon of mountains, the hiking track here is relatively very flat and easy to climb.
Campers can enjoy the views of the vast valleys and the mountains every morning. This is the most perfect location to lay under a starry night sky and enjoy unforgettable moments with your travel mates.
Location: Jebel Al Jais
7. Fossil Rock, Sharjah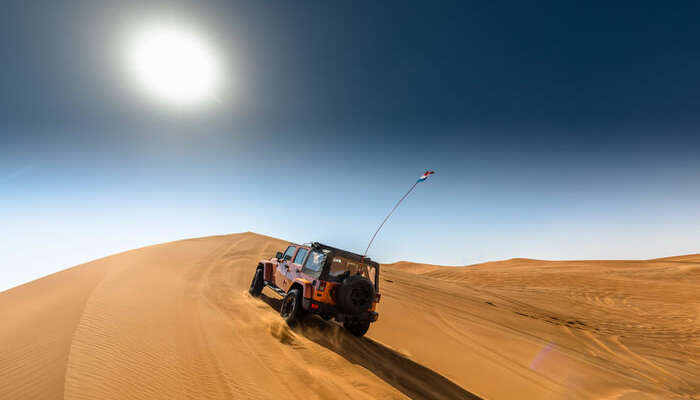 Fossil Rock is located in Sharjah, it is one of the best desert sites for camping in Dubai and a popular hangout spot for camping enthusiasts. It is surrounded by sand dunes and perfect for large groups. It is convenient as it is close to civilization, but also away from the hustle and bustle of Dubai.
This place is great for adventure junkies as you can go dune bashing and off-roading in a 4×4. Make sure you visit the Big Red and The Camel Rock if you would like try dune buggying at Fossil Rock. Apart from camping, you can also try various water sports in Sharjah on your vacation.
Location: Fossil Rock, Sharjah
8. White Sands Beach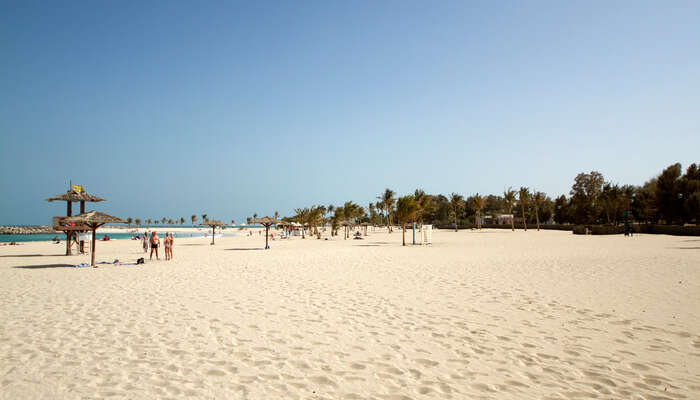 Camping enthusiasts can enjoy the coastline in Oman here, White Sands Beach is located in between Fins and Wadi Shab. This is a sweet place to pitch your camp/tent on a beautiful cliff above a sandy beach. You can enjoy great views and listen to the sound of the waves here, while you are laying down and gazing at the night sky.
White Sand Beach is also ideal for you to enjoy water sports such as paddleboarding, snorkeling, diving and fishing in the emerald pools. You can also find many sea urchins close to the beach, so make sure to keep an eye out for them.
Location: White Sands Beach
9. Khasab and Al Sayah Plateau, Musandam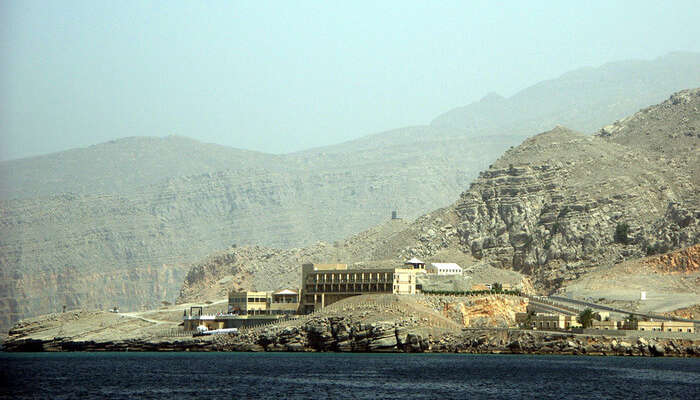 If you are planning a trip to Khasab and Al Sayah Plateau in Musandam, then you will need to apply for a 10-day tourist visa, as this passes through the border at Al Rams. There are many ways to spend your time here, you can go mountain biking, trekking, or, simply hang out at your camp and enjoy the views. If you are a water sports enthusiast then there are quite a few water activities to enjoy such as snorkeling, swimming, and diving.
You can also spend time fishing and grill it for dinner. Since you require a visa to visit this camping location, make sure to keep yourself updated on information about the border's rules and regulations applied here.
Location: Khasab and Al Sayah Plateau, Musandam
Average Cost: Tourist visa fees is INR 1000
10. Bedouin Camp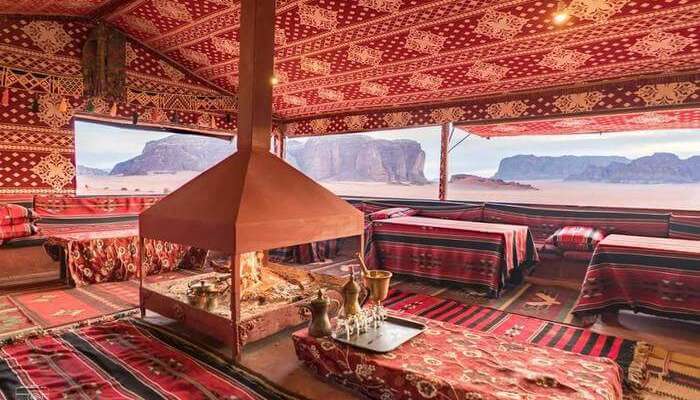 The Bedouin camp is known for its desert-dwelling group, who are found traveling and living throughout the Arabian peninsula. You can definitely get the "luxury desert camping in Dubai" experience with the civic amenities provided by the camp. And, just in case if you didn't know, the Bedouin camp in Dubai is surrounded by majestic sand dunes and miles away from any human civilization.
There are many things to do here at the Bedouin camp in Dubai, such as: enjoying belly dance performances, learning the Bedouin customs and traditions, eating a scrumptious barbeque dinner, going on a camel ride and also sand-boarding. This is considered one of the most beautiful desert camping sites in Dubai, to enjoy with your family and friends.
Location: Bedouin Camp, Dubai